The Coming of Age Arc: How to Write About Growing Up
Growing up is a difficult process…
Not only do you have to leave behind the security of childhood and establish your own identity, but you might even end up in a fight against forces that would otherwise keep you trapped in childhood. It's no wonder then that the journey of coming of age is so popular in storytelling, no matter what genre you're writing in.
Fortunately, if you're planning to write a coming of age story of your own, you don't have to figure it out by yourself. There's actually a simple arc you can use to flesh out your character's journey and ensure they truly earn their new status as an independent adult—and that is the coming of age character arc!
What is the Coming of Age Arc?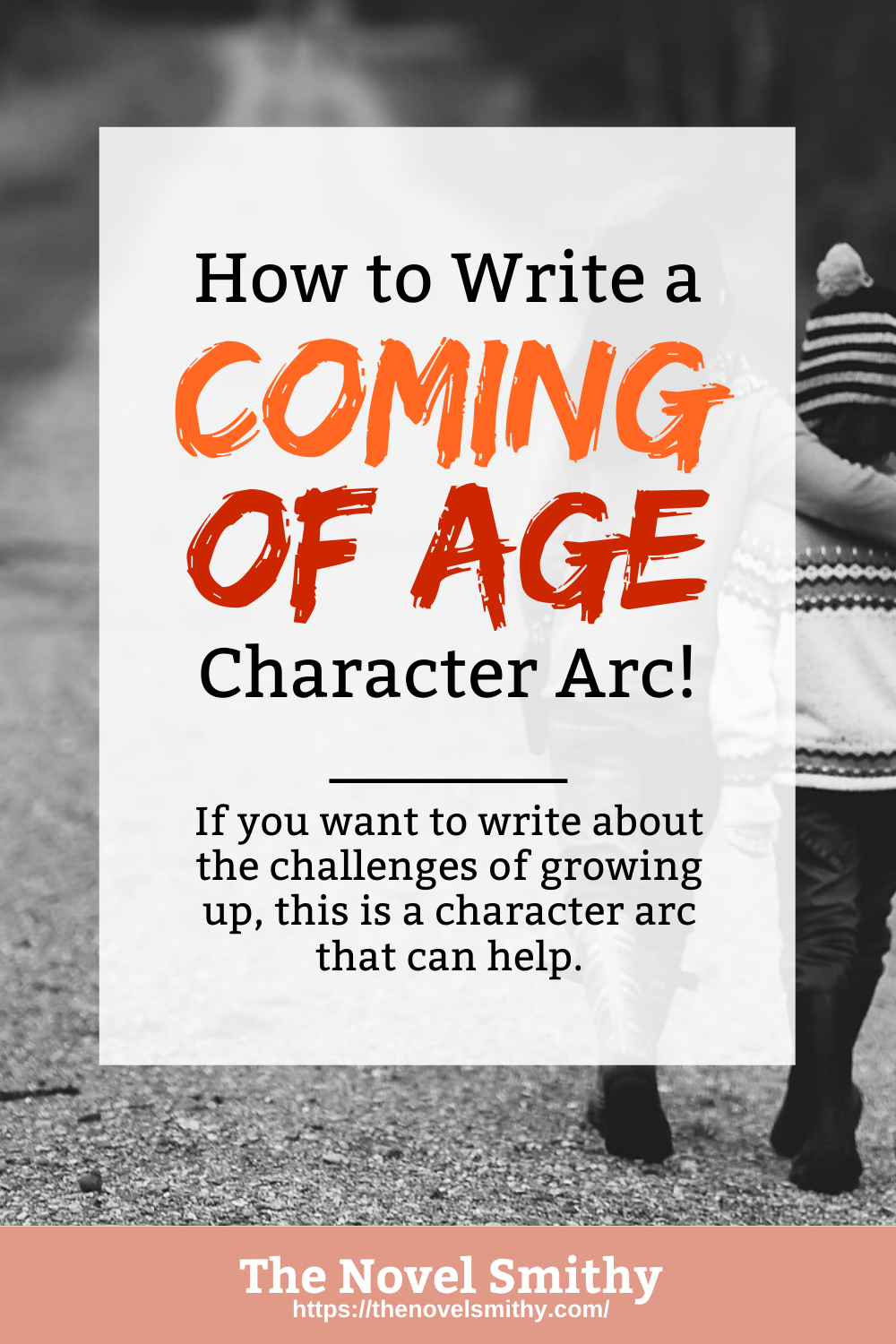 While this was perhaps a quirk of my particular school system, my grade school English classes were obsessed with the idea of bildungsroman.
If you've never heard this term before, bildungsroman is a broad genre of fiction that focuses on a character's mental and moral growth from childhood to adulthood. We all struggle to grow up and leave our childhood selves behind and, as a result, you can find this style of fiction in nearly every culture and every era of storytelling.
Basically, it's a genre about coming of age—as well as a window into the coming of age character arc!
Much like the bildungsroman, the coming of age character arc is all about a character becoming an individual, learning to rely on themselves, and ultimately shedding their childhood guardians.
Put simply, this arc charts a character's growth from a dependent child into an independent adult. As you can imagine, the result is a character arc that is extremely popular, especially in genres like young adult, fantasy, and science fiction—basically anything targeted at a younger audience.
The question is, how can you apply this arc?
Well, just like any other character arc, the coming of age arc provides a basic framework from which to develop your characters and ultimately write a more compelling story along the way. So, let's unpack the seven stages of the coming of age character arc, as well as explore all the ways you can apply this arc to your own cast!
NOTE: This character arc isn't limited to literal children. Anyone who starts out dependent on others and grows into a more independent, self-reliant person can fulfill this arc. While children and young adults will typically embody this arc, older characters can as well!
Primary vs. Secondary Character Arcs
Before we dive into the seven stages of the coming of age character arc, I should probably explain the difference between this arc and some of the other styles of character arc you might be familiar with.
You see, character arcs come in two main forms:
Primary Character Arcs
Secondary Character Arcs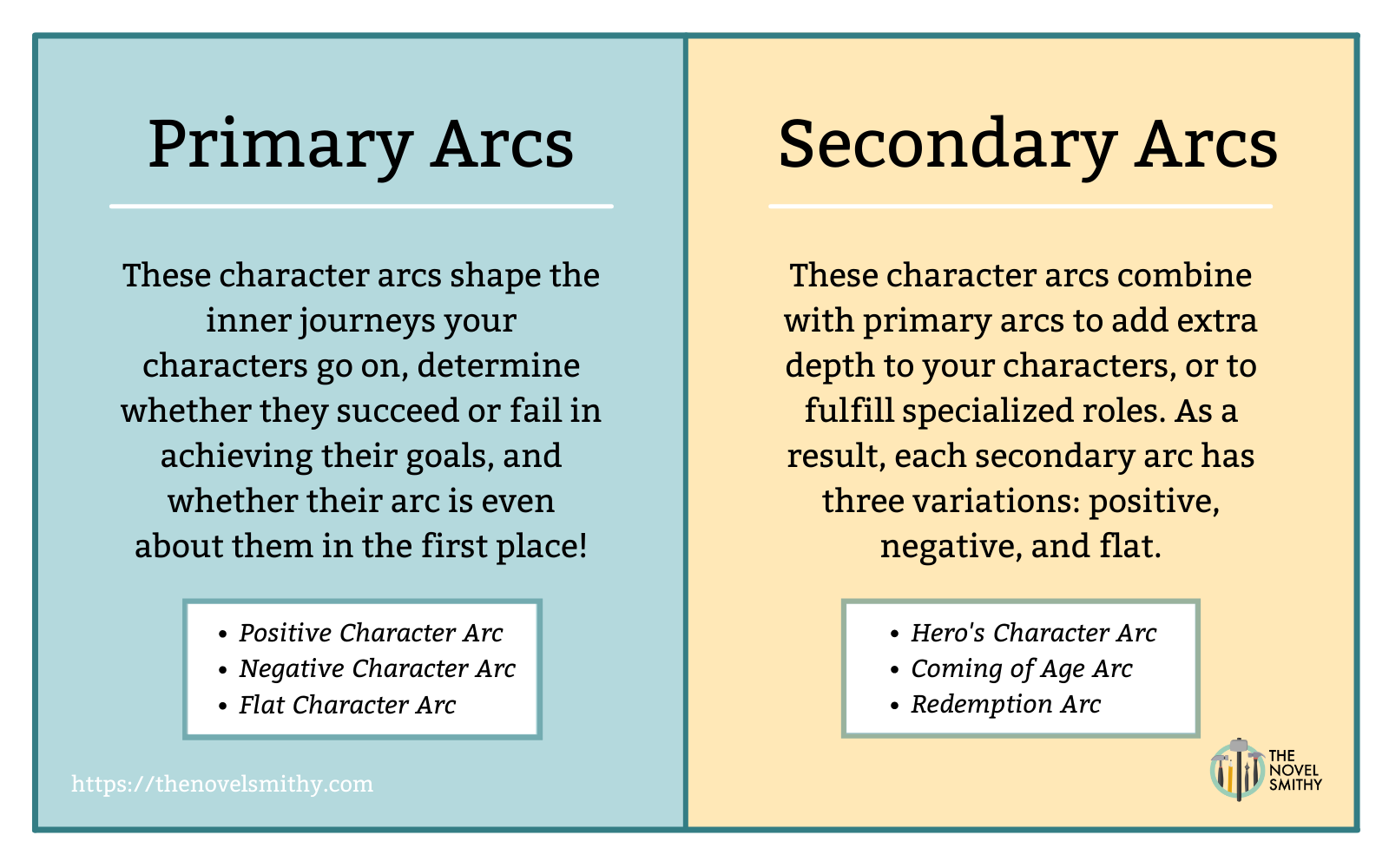 Primary character arcs are the big picture arcs that most writers are familiar with, and include positive, negative, and flat arcs. These character arcs define the inner journeys your characters go on, determine whether they succeed or fail in achieving their goals, and whether their arc is even about them in the first place!
Meanwhile, secondary character arcs serve a different purpose. These arcs combine with primary arcs to add an extra layer of depth to your characters—as well as to help you write characters that fulfill more specialized roles. You can see this at work in arcs like the hero's arc, the coming of age arc, and the redemption arc.
What's more, your choice of primary arc will influence your character's secondary arc.
A positive hero's arc will look very different from a negative or flat hero's arc, and the same will be true for any secondary arc you could write. Because of this, we'll be focusing on just one primary/secondary combo in this article—and that is the positive coming of age arc.
Fortunately, this is a solid foundation to start from, meaning if you do decide to explore the other variations of this arc, it shouldn't be too hard to see how it would change! If you'd like to learn more about the three primary arcs, I recommend checking out these articles:
The 7 Stages of the Coming of Age Arc
Starting in the Child World:
At the beginning of the coming of age arc, we find ourselves in the "child world."
This is your character's normal world, at least at the start of their story. They're still a child, either figuratively or literally, and they're naïve about the workings of the world outside their family or home. Most importantly, they're still dependent on other guardians or authority figures to care for them, protect them, and make them feel safe.
Of course, not all is well.
Even in the relative safety of the child world—and even if your character is happy there—your character will feel some level of discomfort.
This is typically because of the rules and boundaries created by their guardians, boundaries which they find themselves straining against. They're slowly beginning to wonder about the world "outside," and are chafing against their childhood authority figures as a result.
The Catalyst:
From there we reach the catalyst, an event that usually aligns with the Inciting Event, Key Event, Call to Adventure, or the First Plot Point—depending on your plot's structure.
This is when some herald of the outside world breaks through your character's protected childhood world, bringing the conflict of your novel with them. In the process, they break the spell of childhood, forcing your character to make a difficult decision that pushes them into the adult world for the first time.
Importantly, this herald (and the resulting catalyst) can take many forms.
Often this herald will be another person, either looking to exploit your character or hunting for something that your character stands in the way of. Of course, their motives might be more complicated, with them believing they're doing the right thing, even if it creates conflict in your character's life. And finally, this herald might not be a character at all! A coming war, a proposition of marriage, or some big reveal could all fulfill the role of herald—so long as they break the spell of the child world.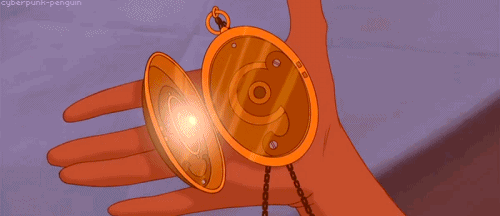 Entering the Adult World:
With their life at home in jeopardy, your character must now adapt to this new adult world.
This stage of the coming of age arc aligns most closely with the Reactive phase of Act 2, following your character as they slowly begin to understand their new situation, develop their skills, and establish themselves as an individual. Of course, the adult world is frightening, and your character will likely feel some level of guilt, fear, or anxiety about leaving their child world.
This is where the herald comes back into play.
While this is not a requirement, many coming of age characters end up clinging to the herald from the Catalyst as something of a de facto guardian. This herald is of the adult world, meaning they're someone your character can turn to for guidance, safety, and support.
Unfortunately, this often puts your character in an extremely vulnerable positive. They haven't given up the dependent role of child yet, meaning this herald can easily manipulate or endanger them by exploiting their naivete.
The Turning Point:
All of this begins to change at the Turning Point.
This phase marks a moment of truth for your character, giving them a chance to prove themselves as an independent, capable adult. They've learned how to stand on their own in this new adult world—and as a result, they get their first real taste of what it's like to break away from the rules and expectations of their childhood.
Establishing Their Independence:
From there, your character's journey enters a new, active phase.
From here on out, your character will begin pursuing their goals with more focus, likely in direct disobedience to their childhood authority figures. In the process, they'll find they like being in this new adult world, or at the very least that it isn't as frightening and difficult as they once believed. They're a more independent individual now, and the rewards of this independence are something they won't give up willingly.
Of course, in the process they'll also face tremendous danger.
While they've begun establishing themselves as an individual, they haven't fully shaken off their role as a child, and others will try to exploit this. This could be guardians and characters from their old child world, or these could be new figures from the adult world. Either way, this phase will see your character tested as they continue to assert themselves as an independent adult, and as they come to terms with their new identity.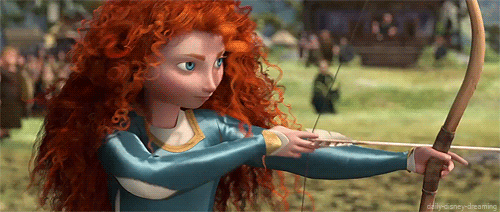 A Foot in Each World:
This all comes to a head when your character faces a major defeat.
This defeat could take many forms, but it essentially matches up with the Third Plot Point of the Three Act Structure. Here your character will be tempted to relinquish their new identity and independence, or will experience some event that makes them question if this new life is really what they wanted—or if it's worth all the hardship they'll face in the process.
Essentially, this is a final test.
Your character still needs to shake off their role as a child and embrace their new identity as an adult—along with all the joys and challenges that come with it. This process will be difficult, but the reality is that they can never truly go back. Even if they relinquish their independence and return to their child world, they can never regain the innocence of childhood or forget the taste of freedom they gained in adulthood.
So, to succeed in their arc, your character must reject the child world and the forces trying to hold them back—even if they might suffer because of their choice.
Coming of Age:
Last but not least, we reach the final stage of the coming of age character arc!
In the end, your character will demand to be respected as an equal in the adult world, and will earn that right through their actions. They'll have proved themselves an independent adult capable of making their own choices, and will fully separate themselves from the restrictions and guardians of their childhood.
What's more, they'll also accept the consequences of independence.
Even as the adult world brings new opportunities and benefits, it also comes with its own drawbacks. Whether that's the loss of old friends or security blankets, or the realization that they're on their own now, these drawbacks are very real. Fortunately, your character is now comfortable in their adult identity, and the benefits of independence far outweigh the challenges they'll face in the future.
From here on out, your character has officially come of age!
Rapunzel: Coming of Age in Disney's Tangled
Starting in the Child World:
Now, with all that said, reading about this arc in theory is one thing, but seeing it in action is another. So, to round out this article, let's explore the coming of age arc as it appears in Disney's Rapunzel adaptation, Tangled.
First up, we begin in Rapunzel's child world.
Rapunzel has spent her entire life hidden away in a tower, unable to leave and dreaming of the outside world. More than anything, she wants to see the floating lights that appear every year on her birthday—and, with her eighteenth birthday on the horizon, she hopes her guardian Mother Gothel will agree.
Unfortunately, Gothel—who kidnapped the princess Rapunzel for her magical hair when she was a baby—has no interest in letting her leave, insisting it's because of how cruel the outside world is. She simply states that "mother knows best," and that under no circumstances should Rapunzel ever go outside the tower.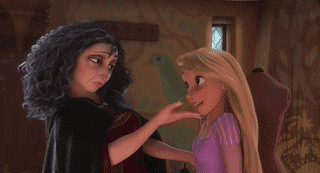 The Catalyst:
This all changes when a man named Flynn Rider arrives. He's running from the palace guards after stealing the royal crown and hastily climbs the tower in an attempt to escape. However, when he gets inside, Rapunzel promptly knocks him unconscious.
At first she's terrified, but soon she becomes fascinated by this stranger. This cements her resolve—she will go to see the lights, and she'll use this unconscious man to prove she can protect herself.
However, when Gothel returns, she never gets the chance.
As soon as she speaks up, Mother Gothel rages against her for daring to ask to leave the tower again. Rapunzel quickly shifts gears, instead asking Gothel to bring her some rare white paint for her birthday. Gothel agrees and leaves the tower, thinking the matter is settled.
What she doesn't know is that Rapunzel and Flynn leave the tower right after her, with Flynn promising to take Rapunzel to see the lights in exchange for her returning the crown he stole.
Entering the Adult World:
Of course, as you might imagine, Rapunzel is both excited and terrified of this new, adult world.
Most of all, she's deeply guilty for going against Gothel's wishes.
Torn between guilt and excitement, Flynn decides to take her to a local bar, thinking the rough and tumble patrons will scare her back to the tower—and into returning the crown to him. Instead, Rapunzel ends up befriending the patrons, and ultimately helps save her and Flynn's lives as they're pursued by palace guards.
This is Rapunzel's first real test of independence, and she passes it with flying colors!
The Turning Point:
Things come to a head while she and Flynn are on the run, ultimately ending up trapped in a rapidly flooding mine shaft. Realizing she can use her magical hair as a light to guide them out, Rapunzel reveals her secret and the two survive.
This is a major moment of truth for Rapunzel, and from here on out, the outside world doesn't seem nearly as scary. Not only can she survive, but she can even go toe to toe with others much more experienced than her. Best of all, she's earned Flynn's admiration, and their relationship changes from one of calculated exchanges to mutual respect.
Establishing Their Independence:
With her secret out in the open—and her ability to protect herself more than proven—Rapunzel and Flynn get some time to bond and their relationship blossoms. However, this doesn't last long. While Flynn is away collecting firewood, Rapunzel finds that her journey is far from over.
Mother Gothel appears from the woods, having tracked Rapunzel after realizing she wasn't in the tower. Immediately, Rapunzel refuses to return home with her, and so Gothel devises a plan. She tells Rapunzel that Flynn is only using her to get the crown back, and that as soon as she returns it, he'll abandon her for good. Essentially, Gothel challenges Rapunzel's place in this new adult world—return the crown, and see what Flynn does.
Sure enough, when Flynn returns, Rapunzel can't help but hide the crown.
Her doubt remains for the next handful of scenes as she and Flynn arrive in the castle town, continue to bond, and learn about the missing princess who was stolen as a baby. Eventually, this phase culminates in Flynn taking Rapunzel out on a boat to see the floating lights (which are really lanterns up close) from the water surrounding the castle.
Rapunzel has officially achieved her goal, and she decides she can trust Flynn. She returns the crown as proof of her equal standing in this adult world, and Flynn promises her he won't abandon her in return.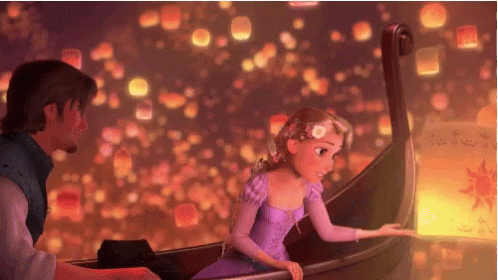 A Foot in Each World:
Unfortunately, powerful forces wish to keep Rapunzel in her child world.
After receiving the crown, Flynn insists he should return it to his partners in crime to prevent them from hunting Rapunzel down, and so Rapunzel waits at the boat. However, Gothel and her allies get to him first. They capture Flynn, and when he never returns, Gothel arrives to taunt Rapunzel. Clearly Flynn was only using her, she says, and offers once more for Rapunzel to return to the tower.
This time Rapunzel agrees.
As far as she knows, everything Gothel said was right. The adult world really is a cruel place and she really would be better off inside the tower. Meanwhile, Flynn has been handed over to the palace guards and will soon be put to death.
It isn't until Rapunzel returns to the tower that she truly realizes what's happening. While looking at the drawings on her wall, she recognizes the symbol of the stolen princess that she subconsciously painted as a child—and finally puts two and two together. Mother Gothel has been manipulating her this whole time, and she makes the choice to fight back.
She's gotten a taste of the adult world and has chosen to reject the child world. As punishment, Gothel locks her up—this time by force.
Coming of Age:
Rapunzel's coming of age arc reaches its conclusion when Flynn escapes the castle dungeons and returns to the tower to save her.
However, far from being saved by Flynn, Rapunzel instead saves him.
Upon entering the tower, Mother Gothel ambushes Flynn and stabs him in the stomach, before turning to drag Rapunzel away to a new hiding place where no one will find her. So, Rapunzel makes a deal. She promises Gothel she'll no longer fight back, if only she'll let her use her magic to save Flynn's life.
This is Rapunzel truly proving her growth into an independent adult. By sacrificing her own needs in order to protect another, she not only affirms her ability to make her own choices and reject her role as a child, but also her growth into a selfless, caring person.
Fortunately, Gothel agrees to Rapunzel's offer, and at the last moment Flynn cuts off Rapunzel's hair, destroying her magic and taking away Gothel's life force in one fell swoop. Gothel turns to dust and, though it appears Flynn will die of his wounds as a result, Rapunzel's tears ultimately heal him. The two return to the kingdom, and Rapunzel is welcomed as the long-lost princess, finally able to live her life freely in the adult world.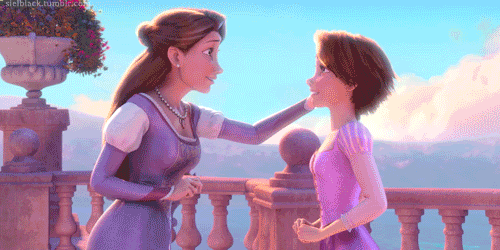 How to Write the Coming of Age Arc
Ultimately, this coming of age character arc is a classic for a reason, because it charts a journey we can all identify with. No matter how different our lives may be, we all have to struggle through the process of growing up, figuring out who we are, and eventually becoming an independent adult.
What's more, the process of coming of age isn't limited to positive arcs!
While there are tons of positive coming of age arcs out there, from characters like Rapunzel to Aang from Avatar the Last Airbender or Jim Hawkins from Treasure Planet, you can also create negative or even flat coming of age arcs. It really just depends on the unique journey your character goes through.
Of course, coming of age arc aren't the only secondary character arc you can create. There are a whole variety of secondary arcs out there that you can apply to your stories, including quite a few that I've covered in past articles! 🙂
So, if you'd like to learn even more about the world of character development and character arcs, definitely check out the articles linked below:
How do your characters handle growing up? Let me know in the comments!